Honda is a brand that has been renowned for manufacturing some of the most reliable and high-performing vehicles on the market. From their compact cars to their SUVs, Honda models have consistently proven to be popular choices among car buyers. Largely in thanks to their quality build, excellent fuel efficiency, and impressive safety features.
In this article, we'll take a closer look at some of the highest-quality Honda models currently available, so you can make an informed decision when it comes to purchasing your next vehicle. Whether you're looking for a practical daily driver or a versatile family car, there's a Honda model out there that's sure to meet your needs. So, let's dive in and explore some top Honda models on the market today.
Honda Accord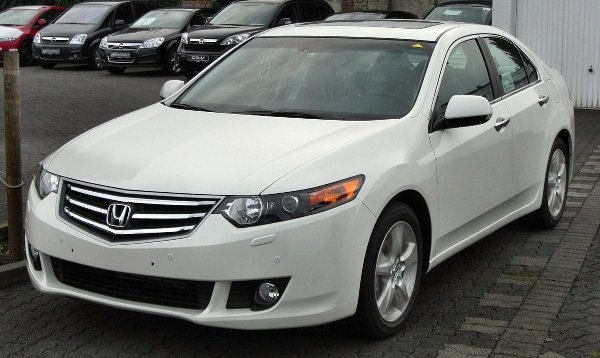 It's a midsize sedan that has been a popular choice among car buyers for over four decades. Known for its reliability, efficiency, and comfortable ride, the Accord has earned a reputation as a practical and versatile vehicle that can suit a wide range of needs. The latest 11th generation of the Accord, introduced in 2022, features a sleek and modern exterior design with a spacious and well-appointed interior.
However, we recommend considering the 2018 Honda Accord configuration. The standard engine installed there is a 1.5-liter turbocharged four-cylinder that delivers 192 hp, while a more powerful 2.0-liter turbocharged engine is also available.
The Accord is equipped with a range of advanced safety features, including adaptive cruise control, lane departure warning, and automatic emergency braking, making it a top pick for families and commuters alike. The vehicle offers a great combination of style, comfort, and reliability that has made it a perennial favorite among car buyers.
Honda HR-V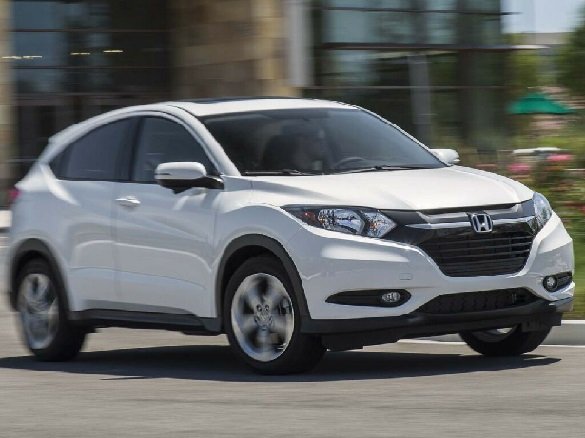 It's a subcompact SUV that was first introduced in 1998. With its stylish design, practicality, and excellent fuel efficiency, the HR-V has quickly become a popular choice for those in the market for a small SUV. The exterior features a sporty and modern look, while the interior is roomy and well-appointed with plenty of features and amenities.
Speaking of a great price-quality ratio, we suggest you consider the 2015 Honda HR-V version. Its basic configuration comes with a 1.5-liter four-cylinder engine that produces 130 hp, paired with a continuously variable transmission (CVT) for smooth and efficient power delivery. Front-wheel drive is standard, but all-wheel drive is available for those who need more traction and stability on slippery roads.
The HR-V also offers impressive fuel economy, with an EPA-estimated 28 MPG in the city and 34 MPG on the highway for front-wheel-drive models. With its combination of style, versatility, and efficiency, this Honda configuration is a great option for those looking for a practical and enjoyable subcompact SUV.
Honda S2000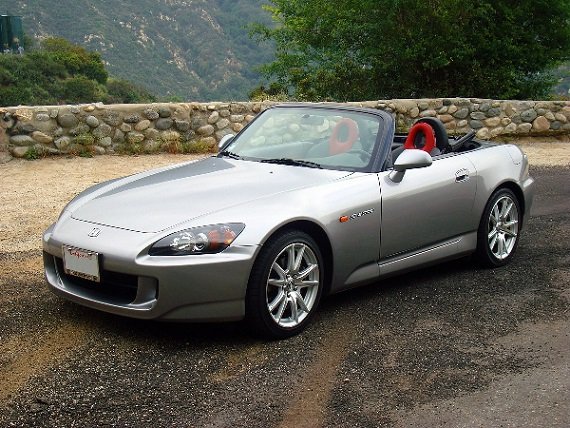 Here we have a luxury two-seat, rear-wheel drive sports car produced by Honda from 1999 to 2009. It was designed as a celebration of Honda's 50th anniversary and named for its engine displacement of 2.0 liters.
The S2000 is powered by a high-revving, naturally aspirated four-cylinder engine that produces up to 240 hp. The engine is paired with a six-speed manual transmission that delivers power to the rear wheels.
The car features a lightweight aluminum body, which contributes to its impressive performance and agility on the road. It has a double-wishbone suspension system and a front-engine, rear-wheel-drive layout, providing a balanced and responsive driving experience.
Inside, the S2000 has a simple, driver-focused cabin with a leather-wrapped steering wheel, aluminum pedals, and a digital instrument cluster. The vehicle's top is manually operated and can be stowed away to provide an open-air driving experience. This convertible is a well-regarded sports car known for its performance, handling, and rev-happy engine.
Honda Odyssey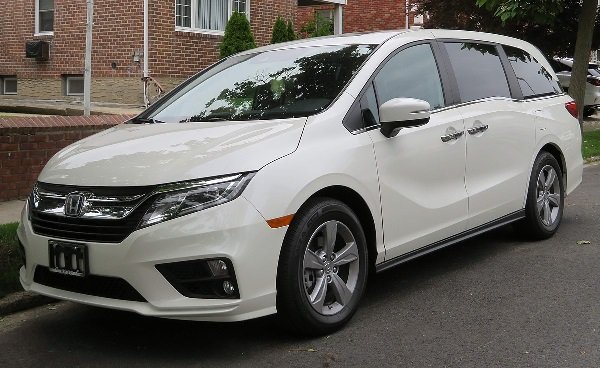 It's a minivan that has been in production since 1994. The vehicle was designed to provide families with a comfortable and spacious car that can accommodate up to eight passengers. We recommend you consider the Odyssey's fourth generation, particularly vehicles launched after their modification in 2014.
The current model of the Odyssey is powered by a 3.5-liter V6 engine that delivers up to 280 hp. The engine is paired with a nine-speed automatic transmission, which provides smooth and efficient shifting.
Inside, the Odyssey is equipped with a wide range of features designed to provide a comfortable and convenient driving experience. It has a spacious and well-designed cabin with seating for up to eight passengers as well as a large cargo area.
The Odyssey is also equipped with a range of safety features, including a rearview camera, blind-spot monitoring, and lane departure warning. It also offers a rear-seat entertainment system, a premium audio system, and a range of connectivity options, including Apple CarPlay and Android Auto.
The Honda Odyssey is a well-regarded minivan known for its reliability, comfort, and family-friendly features. It's a popular choice for families who need a spacious and versatile vehicle for everyday use.
Conclusion
Honda has proven time and time again that they're a brand that can be trusted to deliver high-quality vehicles that are both reliable and efficient. Whether you're in the market for a casual Accord, a spacious Odyssey, or a sporty S2000, Honda has a model that will meet your needs and exceed your expectations.
By prioritizing safety, fuel efficiency, and innovation, Honda has demonstrated itself as a leader in the automotive industry. So, if you're looking for a vehicle in Georgia that will provide you with years of reliable performance, consider one of these top Honda models. With their exceptional quality and attention to detail, you can't go wrong with a Honda.
Read Other Stories Loved by Our Users – Use Comparison Sites To Søk Kredittkort Features Quickly